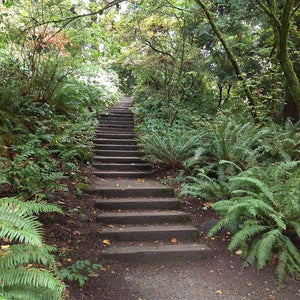 5 Outdoor Activities if You Are Not Outdoorsy
Not everyone enjoys outdoors, and many prefer the city to the trail. This is all completely fine, but the benefits of nature should still not be ignored. From emotional benefits to improved immune system and overall health, green spaces are so important even in cities and should be utilized. So how do you enjoy the outdoors if you are not "outdoorsy"? Grab some bug spray, sun screen and try these 5 ways to enjoy the outdoors if you are not outdoorsy.
Visit a Community garden, farm or arboretum. Many towns have community gardens or arboretums. If you aren't sure if your town has one, check online or reach out on Facebook for local gardens near you. You may be pleasantly surprised by what is available. Even if they cost money, consider visiting anyway. There are often coupons or free passes available. Many colleges (or even high schools) also will have gardens, especially if they have a horticulture school.
Invest in a hammock. Relaxing in a hammock outside may be one of the most enjoyable things you can do to enjoy the outdoors. Grab a book, some music or just hammock with nothing and listen to the sounds of nature and take a nap. Even if you don't have trees to hang your hammock up on, you can get a hammock stand or head to your local park and find some perfect hammock trees there.
Take a walk in the park or your neighborhood. Make a point to regularly go for a leisurely stroll in your neighborhood or local park. Take your dogs, kids, friends, spouse, or yourself outside and just walk around the block. You can also find a local park or nature trail and explore a bit there. AllTrails is a great free app that will show you all the trails in your surrounding area and give you a map and information about the trail such as how long it is, if it is paved, etc.
Drink your coffee outside. Whether you have a front porch, blanket on the ground, or the patio at your favorite cafe, try enjoying your coffee outside. Don't have enough time? Then I challenge you to wake up 10 minutes earlier and sit outside, drink your coffee and don't do anything else. Relax and start your day off right. You will be surprised at how this can set your day off to a GREAT start.
Join a local guided hike, activity or workout class. No matter where you live, I bet you can find a local hiking group or outdoor workout program. If you can't, get some friends together and go for a walk or do a workout or some yoga outside. There is something about getting together with other people and being outside that makes a workout easier.
Let us know what other suggestions you have in the comments. If you are not outdoorsy but have your own ways of enjoying nature, please tell us about it. Keep exploring!
---